Expedite After Expedite
Bates Motel Revisited
What a weekend! Expedite after expedite after expedite.
By Karl L.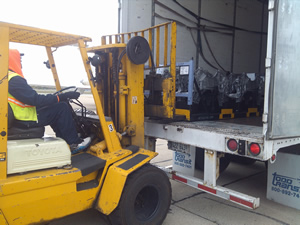 I received a call Friday night for 7 Truckload Expedites Arriving at the Rockford Aiport destined for the Chrysler plant in Belvidere, Ill. On Saturday. Our truck was waiting at the Airport when the first charter plane arrived at 5:45 a.m.. I expected charters to arrive every 4 hours until 1:45 a.m. Sunday morning. But, late In the day the customer requested 2 additional Truckload Expedites and 2 more Cube Truck loads. We worked quickly and effectively to facilitate these additional runs.

Then we received notice the Rockford Airport would be shutting down its runways at 11 p.m.for repairs and no flights would be able to land. So we worked with the customer to fly the last 3 charters into DeKalb Airport instead. This created a challenge as DeKalb Aiport is an additional hour from our terminal and the Chrysler plant was shutting down at 4 a.m. Sunday. All loads had to be delivered by then. We also had to secure additional drivers in the middle of the night.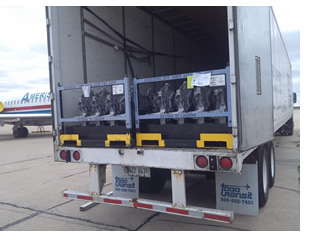 It was tricky to schedule drivers as we did not have definite arrival times until each charter was in the air. Drivers were coordnated en-route to transfer paperwork for deliveries to time stopping at the terminal. The payoff-all expedites delivered by 3:45 a.m. Sunday beating the 4:00 a.m Chrysler closing.

In all, we handled 11 expedites, beginning at 5:45 a.m. Saturday, ending at 3:45 Sunday, while the customer added more loads,and changed some shipping locations. This was an OUTSTANDING accomplishment for our staff and demonstrates our resilience and dedication to do whatever it takes to meet ever-changing customer needs.